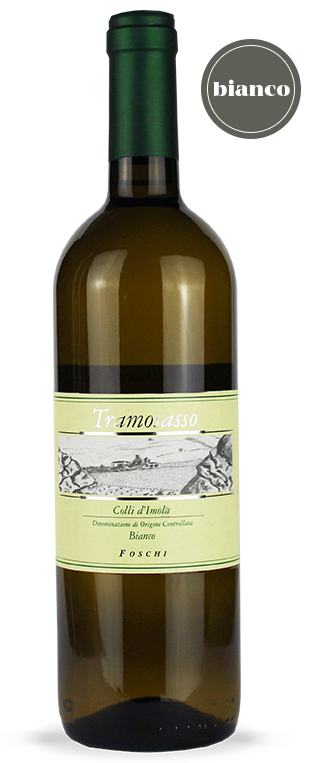 Imola Hills White wine "Tramosasso"
GRAPES VARIETY
50%Trebbiano
30% Albana
20% Sauvignon Blanc
HARVEST SEASON
Late August for Chardonnay, mid-September for Albana, depending on the state of maturation
VINIFICATION
White vinification with minimum skins-must contact and controlled-fermentation temperature in stainless steel vats (max 13°). Batonnage on its fine lees.
MATURATION
Aged in stainless steel for 5-6 months
ORGANOLEPTIC CHARACTERISTICS
AROMA
Fine and persistent with fruity and floral scents
FLAVOUR
On the palate it is dry, full-bodied and well-orchestrated
It is suitable for any time of the day, from aperitif, with main dishes and white meats or delicate dips. Fish and egg dishes are greatly enhanced.
Service temperature: 8-10 ° C